greatest story never told 
I'm the guy behind The Pink Octopus – a 40-something bald fella from Cumbria with a passion and drive for the arts. That passion has been there since I was sitting in class doodling on my schoolbooks.
Education was always an art lead for me & while at college, I was picked to represent the college on a project that would be displayed at the Tate Modern.
Being selected as the only student from my college and only five from Cumbria was a great honor. It also means I've had artwork displayed up and down the country. The artwork started its journey at St. Ives Tate Modern, visiting various galleries throughout the UK before heading back to Cumbria.
Progressing through college, it was straightforward graphic design was the path I was heading down.  My first paid freelance client was way back in 1997, and I've been helping businesses with design work ever since.
I've lost count of the amount of logos or printed flyers I've created over the years all across the world, but I remember every single one like it was yesterday.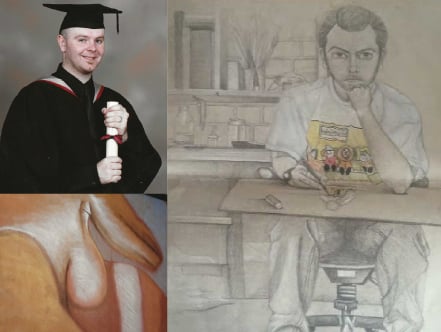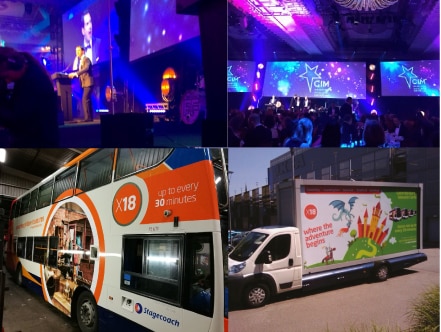 For me, there's nothing better than sitting with the client at the start of the project before going off and creating the logo or design element they need. But it doesn't end there as then we go through the journey together of fine-tuning the designs, advancing to the finished product.
When completed it's great to hear feedback from the client, often hearing how the process was simple, painless and a joy to be involved. Seeing those kind words shared on social feeds and hearing them in person is incredibly rewarding.
Best of all, when a client comes to me because a previous client let them know I'm available, then I know I've gone above and beyond to create a lasting impression.     
got a project
you need a hand with?
If you want to know more about how we can help your business and get to know the Pink Octopus or the guy behind it (a.k.a. the artist formally known as James Mossop), then please fill in the form and let's design the future of your business together.