gobby –
marketing 

material
business card / flyer design / pull up banner / social graphics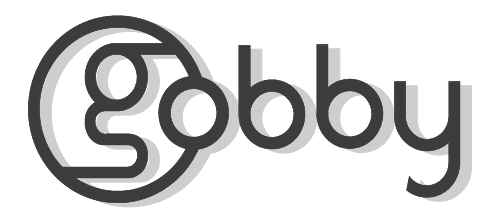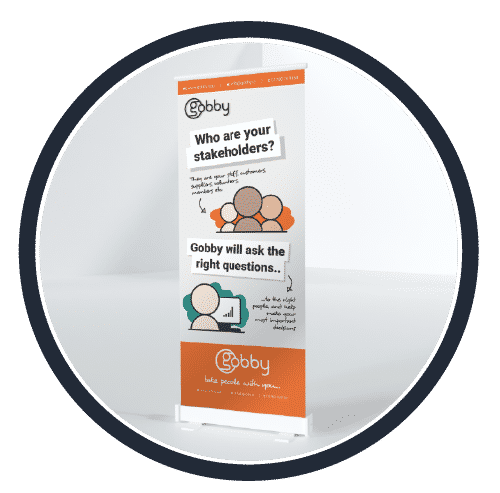 When Garry came to me to work on a few things for his company, he already had the logo and website set up. But Garry had a problem.
Feedback had come through that people were struggling to understand what his business was about.
We sat down over a beer, and I listened to Gary explain what the company does, how the name came about, the processes and the outcomes from using the product. After he'd finished, I then relayed what I had heard from him.
At this stage, it became apparent to Gary that the message he was putting out, although clear to him, was confusing his customers.
Together, we came up with a list of essentials, including business cards, double-sided flyers and a pull-up banner.
The content we produced was very informative yet made the most of captivating illustrations to bring the content to life.
By using brand colours and consistent fonts, an extra colour of green was introduced into the mix. This one change ensured that by colour association, it became easier to separate what was causing the ambiguity in the first place.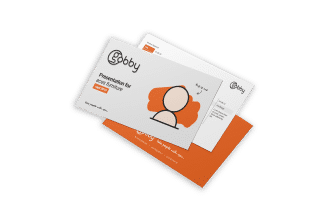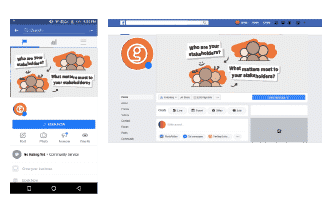 After the flyer, we moved on to the business card, pull up banners and PowerPoint templates that could be used to send out quotes. 
Now the offline branding of Gobby was coming together, and consistency from that point of view was good. But online still looked like Gobby of old.
So, the easiest update to implement was social media graphics. Those were updated with ease. Fortunately Garry already had a great website in place. So all we needed to do was add new images that reflected the new look.
Since then, I've worked with Gary to create social media graphics on posters and made myself available to answer any questions and bounce ideas off each other.
Thanks to our collaborative process, Garry was left with a wealth of well-designed content that meant he could continue to network with clarity and professionalism.
Garry is the owner of Gobby. To find out all about Gobby, the website link is here.
Got a design project you need a hand with? Then get in touch with us today 🙂
After being recommended to James via a friend I found him brilliant to work with, very efficient and a very quick turn around. Work I received was exactly as I had asked and I'm very pleased with it..
got a project
you need a hand with?
If you want to know more about how we can help your business and get to know the Pink Octopus or the guy behind it (a.k.a. the artist formally known as James Mossop), then please fill in the form and let's design the future of your business together.